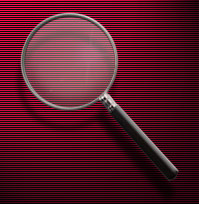 Website Navigation



THESE ARE THE TERMS OF SERVICE which govern your hosting transaction. They explain what we provide and what we do not provide. All hosting accounts are covered by a 30-Day Guarantee.
Unacceptable or Socially Inappropriate Content: we reserve the right to refuse Domain Hosting Services to Sites deemed "Unsuitable". Unsuitable sites include, for example, sites that:


include, promote, or link to SEXUALLY EXPLICIT material.

include, promote, or link to violence or illegal activities.

include, promote, or link to material that promotes or depicts discrimination based on sexual orientation, race, gender, religion, national origin, physical or mental disability, or age.

include, promote, or link to material which violate intellectual property rights or material of such nature.

Right of Refusual: We reserve the right to refuse/terminate hosting services to any individual, company, organization, or entity for any reason. In such cases, MarchHost may issue a full and immediate refund of all monies paid including setup fee's. In the event that services are refused/terminated, no explaination will be required.
Mail Server Policy: Any sites that engage in excessive use of the Mail Server are prone to immediate termination without notice. Excessive use is defined as any process or procedure which overtaxes the Mail Server resulting in other clients being unable to access the Mail Server to send and receive normal email communications. Prolonged and repeated mail abuse will result in a users SMTP priveledges being revoked without notice.
Spam Policy: We do nott practice, participate in nor condone SPAM of any sort. Offenders of SPAM will be notified in writing by us to cease and desist such activities. Failure to comply will result in immediate termination of mail services without refund. The negligence of a single domain residing on our servers could result in we being placed on an anti-spam list. Should we be placed on the anti-spam list, every domain e-mail service will be affected and blocked. We wish to protect our customers of this problem and for this reason, we will remain intolerant of SPAM.
Purchasing Service(s): To begin the purchasing process, you must print, read, sign and fax this agreement to 914-206-4477 within 30 days of completion of the online contract via our Site. Failure to send this to us irrevocably waives all client priveleges.

Policies and Pricing: Customers who purchase MarchHost service(s) will be considered customers. All company rules, policies and operating procedures concerning customer orders, customer service and service sales will apply to these customers. We reserve the right to change our policies and operating procedures at any time. For example, we will determine pricing schedule for services sold by us which may vary from time to time.
Payment of Service(s): MarchHost - ClientByDesign. accepts payment in the form of Credit Card (Mastercard, Visa), personal or company check, cashier's check, and money order.
NSF checks will be charged a $50 US service fee. Credit Card numbers will be verified before transactions occur. Upon receipt of payment, you will receive an order confirmation via an e-mail message outlining other policies and procedures.
Service Agreement: We agree to process services purchased by customers. We reserve the right to reject orders that do not comply with the necessary requirements that we may establish from time to time. We will be responsible for all aspects of service processing, customer support and payment processing and we agree to handle all customer service requests generated at the order form. After the completion of the setup of your services, ALL service requests must be made via the Request for Service Form. This is necessary to be sure all requests for assistance are met in a timely, efficient manner. affiliates - We will track sales made to customers who purchase services using linkIDs from the Approved Site to our site and we will provide you with reports of the sales at the time of Fee Payment.
Customer Service and Our Service Warranty: We agree to provide technical assistance for services you purchased where there is a technical problem as the result of the setup or configuration of your Internet service(s). We will resolve these problems and provide e-mail response as to the solution within 1-2 business days providing you follow the service policies and procedures outlined in your order confirmation document. We will provide answers to frequently asked questions or problems which will be posted on our site under the FAQ link. We will not provide technical training other than the FAQ section, the directions that come to you at the completion of your setup, or training and/or consulting services you have or will purchase. MarchHost. stands behind all our services -- both Internet and customer services. At all times, we want our customers to feel satisfied. We will provide the best possible service to you. Should you find a problem with the setup of your Internet service(s) as it is going on you are responsible to contact MarchHost as outlined in your order confirmation document. Flame mail directed to MarchHost or any of its officers or employees will not be tolerated. Should you be unsatisfied with any of our services within the first 30 days (from the time payment and/or service agreement is received), where no mutual agreement can be met, MarchHost. may provide you a full refund minus 10% (required for labor fees on the setup of your services). Refunds will not be issued past 30 days.
We disclaim all liability for development and maintenance of Your Site that has not been directly *purchased from MarchHost. You will compensate and hold us harmless from all claims, damages and expenses (including, without limitation, attorneys' fees) relating to the development and maintenance and contents of Your Site.
Should error or distinctions occur with the operations of your site based on development or maintenance provided by sources other than MarchHost., you will be held liable, and will be expected to provide the necessary provisions for correction of this.
Relationship Between You and MarchHost: This is an agreement between independent contractors -- You and MarchHost. This Agreement does not imply any partnership, joint venture, agency, franchise, sales representative or employment relationship between you and MarchHost. You will not have, nor will you represent that you have, any authority to make or accept any offers or representations on our behalf. You will not do anything to disparage or damage the reputation of MarchHost or any of its officers, employees, products and/or services.
Misrepresentation: You will not misrepresent MarchHost by expressed or implied claims of success, warranties or service obligations or there of on our behalf. We disclaim any liability for such claims or implications made on your part to prospects, potential customers, and/or customer of MarchHost. You acknowledge this agreement will be terminated with or without notice for misrepresenting MarchHost, its officers, employees, distributors, assigns or products or services.
Modification of Terms & Conditions: We may modify any of the terms and conditions of this Agreement, at any time and in our sole discretion, by posting a change notice and the new agreement on our site. Modifications may include but are not limited to changes in available fee or payment schedules or procedures and Program rules. YOUR ONLY RECOURSE TO CHANGES UNACCEPTABLE TO YOU IS TO TERMINATE THIS AGREEMENT. YOUR CONTINUED USE OF SERVICE(S) FOLLOWING THE POSTING OF CHANGE ON OUR SITE WILL CONSTITUTE A BINDING ACCEPTANCE OF THE CHANGE.
Limitation of Liability: We disclaim liability for any indirect, special or consequential damages, arising in connection with this Agreement or Service(s), even if we have been advised of the possibility of such damages.
Disclaimers: We make no expressed or implied warranties or representations with respect to any services purchased at MarchHost. (including, without limitation, warranties of fitness, merchantability, non-infringement or any implied warranties arising out of a course of performance, dealing or trade usage). Further, we make no representation that the operation of our network*, including our own Site, will be uninterrupted or error free, and we will not be liable for the consequences of any interruptions or errors.
Term of this Agreement and Termination:The duration of this Agreement will begin with our receipt of your signed Agreement and will end when terminated by either party. Either party may terminate this Agreement at any time, with just cause, by giving the other party written notice of termination. Removal of all MarchHost Logos and all reference to association with MarchHost must be removed from the Approved site immediately upon termination of this Agreement.
Independent Investigation: YOU ACKNOWLEDGE THAT YOU HAVE READ THIS AGREEMENT AND AGREE TO ALL ITS TERMS AND CONDITIONS. YOU HAVE INDEPENDENTLY EVALUATED THE DESIRABILITY OF PURCHASING MarchHost, INC. SERVICE(S) AND ARE NOT RELYING ON ANY REPRESENTATION, GUARANTEE OR STATEMENT OTHER THAN AS SET FORTH IN THIS AGREEMENT.
Miscellaneous: This Agreement will be governed by the laws of the state of New York, without reference to rules governing choice of laws. Our failure to enforce your strict performance of any provision of this Agreement will not constitute a waiver of our right to subsequently enforce such provision or any other provision of this Agreement Any action relating to this Agreement must be brought in the federal or state courts located in the state ofNew York and you irrevocably consent to the jurisdiction of such courts with your acceptance of this Agreement.
Sign Here:________________________________________
Print Name: ______________________________________
Fax to: 914-206-4477