YOU MUST DELIVER the highest levels of trust and security -- so your customers feel safe doing business with you. Now you can...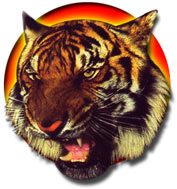 "Protect your site and give your customers peace of mind with the most ferocious site security available..."
YOU CAN BENEFIT from another "industry first!" All hosting packages come with your very own 40-bit SSL secure-encrypted order area -- so you can accept orders online.
In fact, it is so strong that it would take a hacker billion X billion years to break it -- even with today's most advanced technology!
Businesses that accept transactions on the web gain a tremendous competitive advantage. But the Internet poses a unique set of security issues. Your customers will only give you their order information if they are confident that their data is secure.
NOW... acquiring airtight security for your website is easy because you get your own secure (https) order area FREE! This allows you to post your own secure order forms so that you can start processing orders immediately. Your customers will thank you for it!